TRASH BUTLER™ SERVICES
Trash-Butler™ is the revolutionary doorstep waste and recycling company for multi-family communities. Our clean cut, uniformed Trash-Butlers® will maintain the cleanliness of your community while picking up bagged trash and recyclables 5 nights per week from your residents door.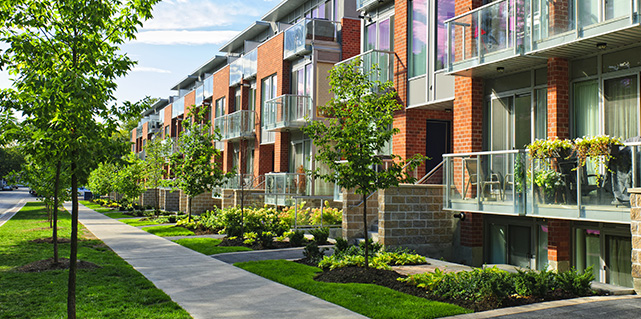 Want to learn more about Door Step Trash & Recycling Service?

September 12, 2018
Tampa, FL
"Great service, great company, always willing to help and go above and beyond, could not be happier with them" 10/10
10/10
Olivia • Tampa, FL

September 12, 2018
Clearwater, FL
"Love this service! I don't know how I could ever live in an apartment or condo without Trash Butler again. No more walking the trash out since I never put it on top of my car for fear of scratching the finish, or inside for fear of it leaking. Next time I move, whether or not the place uses this service will be a major deciding factor for me!" 10/10
10/10
Brandon • Clearwater, FL

September 12, 2018
St Pete, FL
"This service is fantastic I absolutely hated taking my trash downstairs then putting it on the trunk of my car to take it to the dumpster. I now can easily put it right outside my front door and it disappears thanks to my own trash Butler dude. Why have food and groceries conveniently delivered to your front door but then have to take the smelly messy trash out??? Makes no senses to me either. Love the service guys. Keep up the good work." 10/10
10/10
Drew • St Pete, FL

We can do much more than just porter trash. Find out about our Junk Removal and Moving services through our partner company College Hunks Hauling Junk.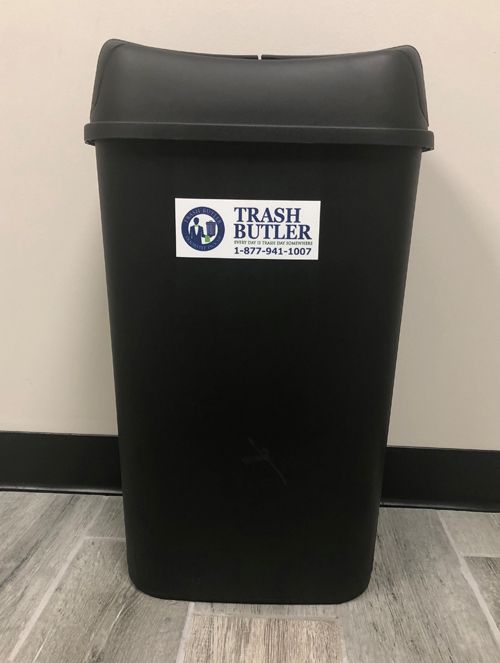 The Trashbutler "Trash Bin"
Our sturdy Hefty made bin with a pivot lit holds one 13 gallon plastic trash bag.
The trash bin is designed to be utilized indoors and can be brought outside for collection at scheduled pick-up times. They are available in Black & Silver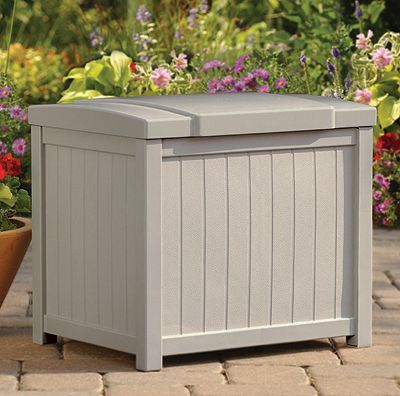 Garden Deck Box
Our versatile Garden Deck Box is designed for maximum flexibility in any and every environment. Easley complements most communities that prefer to utilize the "outdoor" trash bin perspective. Offering a storage capacity of 22 gal., the unit is portable, and is sturdy enough to withstand all kinds of weather thanks to its unique, stay-dry design. Durable resin construction allows for year-round use and easy maintenance. Available in Espresso Brown & Beige.
*Custom Bin Options Available*